Yes, we now have 10! pedro joined us today from Massachusetts.
He is handicapped, but he never used a wheelchair cart. Well, I just happen to have Johanna's old cart, so I put him in it. He took to it immediately! He can now walk around with the rest of the gang! A very kind person has decided to donate a brand new wheelchair cart to Pedro, so he will very soon have a cart of his own!
The other dogs took to Pedro immediately. They have never done this before! Pedro is so laid back and happy. Within minutes he was playing with the gang like he had been here for years.
pedro is also epileptic. He takes a pill twice a day to prevent having seizures. Although I am very familiar with epilepsy in humans, I have never dealt with it in a dog before. If anyone has any helpful hints and tips I would appreciate them all!
OK, enough with all of that, here are the photos!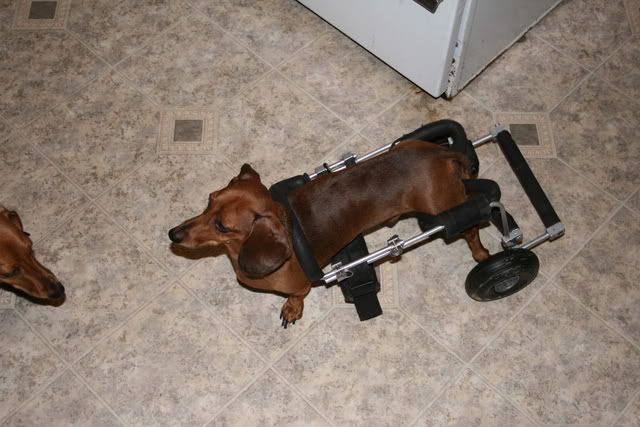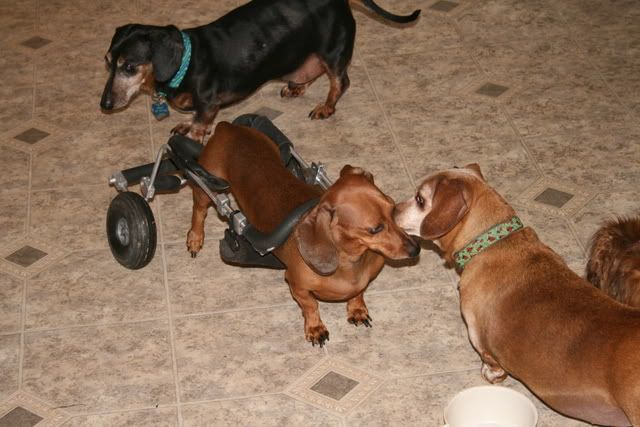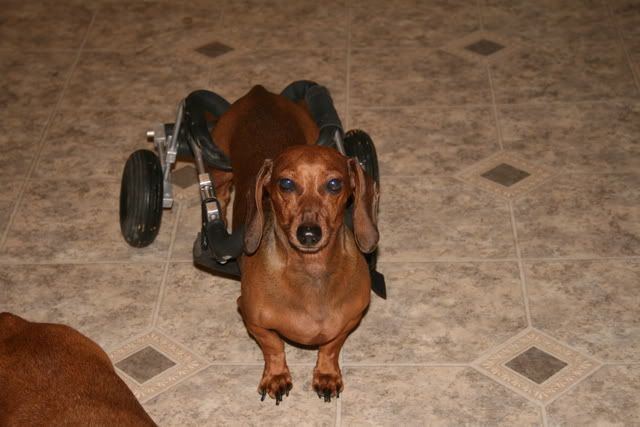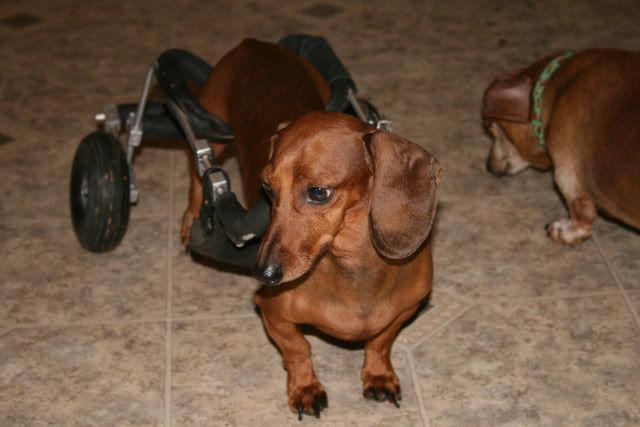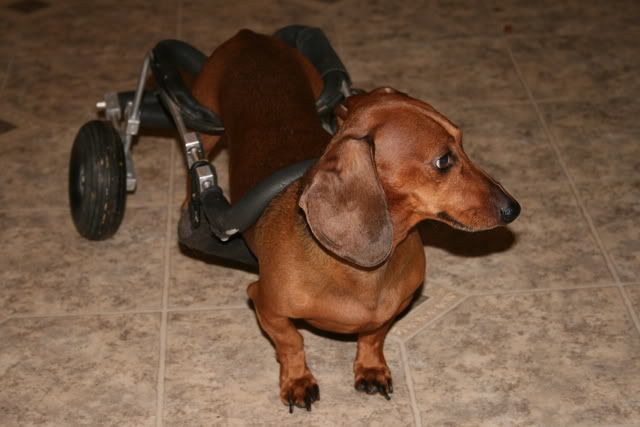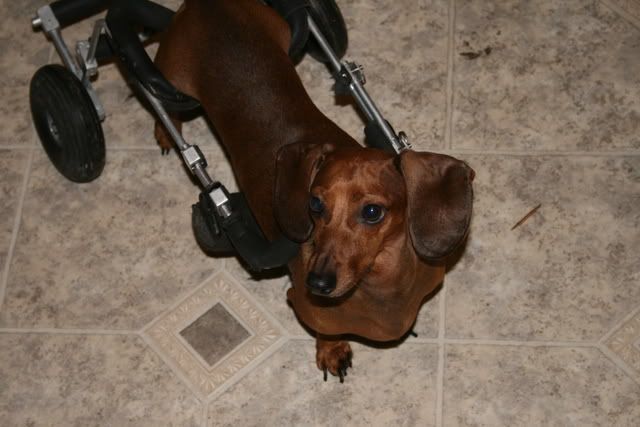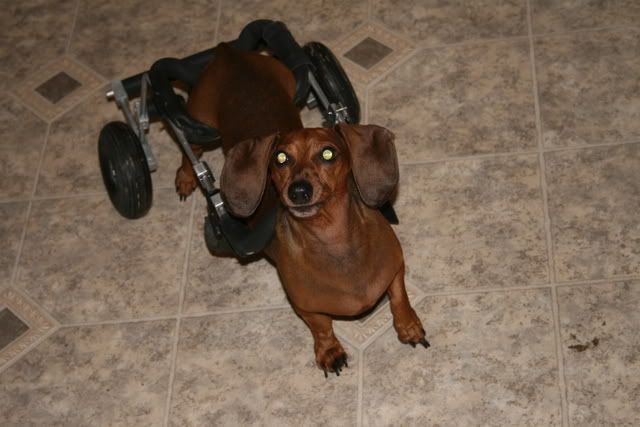 Welcome to the family Pedro!