Hello everyone
I am new here and i hope i've posted this in the right section.
I am Gail, i live in Scotland and have 3 dogs and my youngest Lucy (5 yrs) has been slowly deteriorating over the past 3 yrs. Lucy with Tink.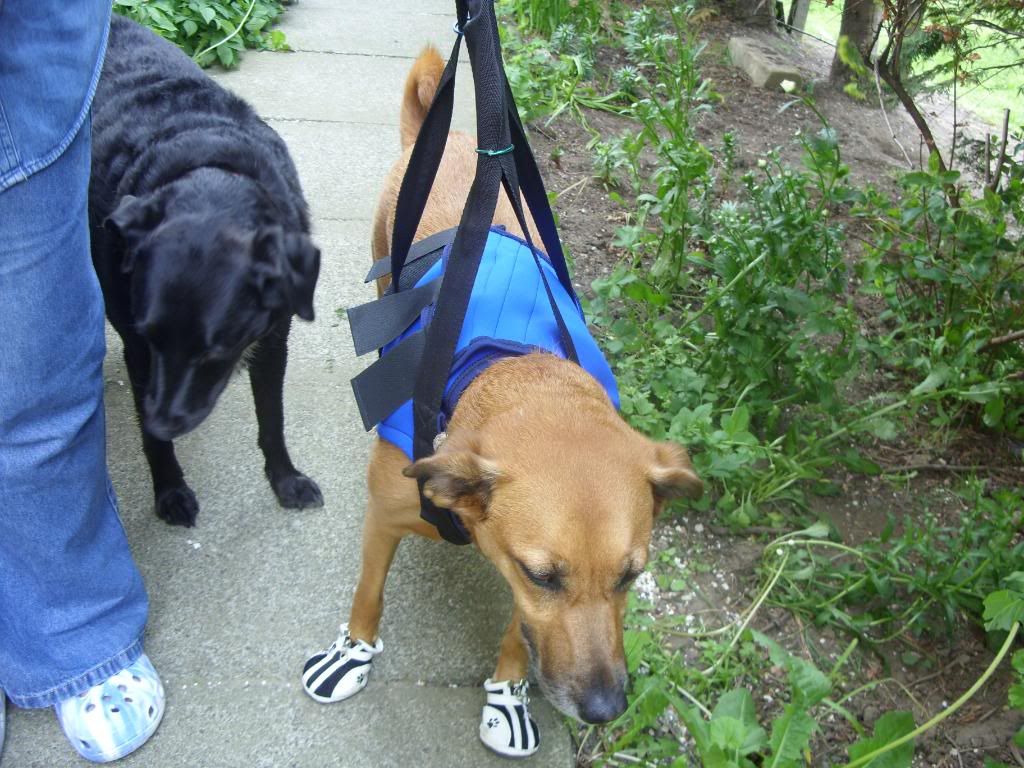 I'll try to keep this as short as possible. 3 yrs ago Lucy started to have intermittent lameness on her fron left leg but unlike a normal dog that would limp her leg would collapse under her. My vet thought it was orthopeadic at the time so she saw a specialist who couldn't help. A course of hydrotherapy was the next thing tried, Lucy hated the pool and was banned on session number 5 when she climbed out the pool with harness and hoist still attatched. The treadmill in water was better tolerated and helped to strengthen her muscles.
Lucy staterd knuckling with her left leg 18 months ago and her leg would tremble and now both front legs are affected. I now walk Lucy with a harness with handles so i can take some of her weight as she stumbles a lot and she has boots to protect her feet, finding boots that stays on her feet is a nightmare as Lucy walking on the outside of her feet. Lucy finds walking on concrete much harder than on grass and sand. Lucy does some very strange things with her legs and although most of the time knows where are feet are there are times she doesn't. Her left leg has become quite bent recently as seen here and you can also see how most of the weight is on the outside of her foot, she can no longer walk in those boots i had memory foam insoles in them but her leg is now slightly more bent that in this pic taken 7 weks ago.
She is booked in to my vets for 10th aug (vet moving to new premisis with new equipment) for xrays to double check there is no bone problems, as she has had almost yearly xrays on that leg it should be easy for my vet to see any changes. Lucy is on prednisolone 5mg once a day which has helped improve her symptoms. If Lucy's xrays come back clear she will be refered to a neurologist, luckily my dogs are insured but only up to £6000 per condition, think we are at about £1500 spent so hoping whats left will cover the costs of the tests she will need.
Here are some picture of what she does with her feet without realising, these pics were taken on one of her bad days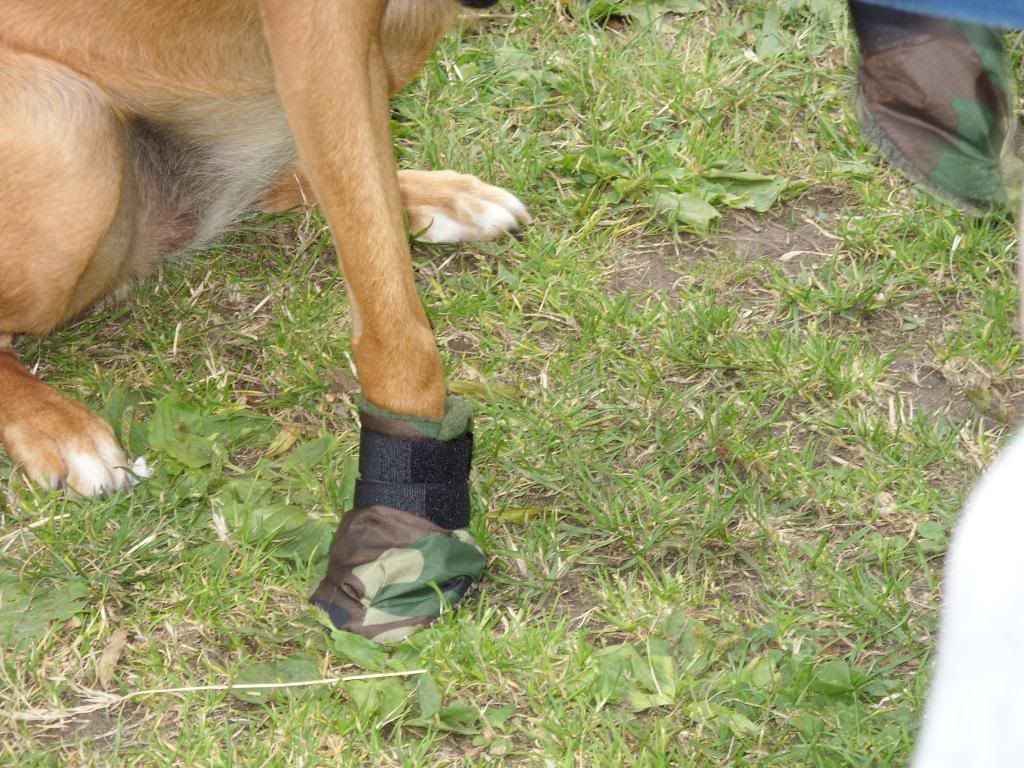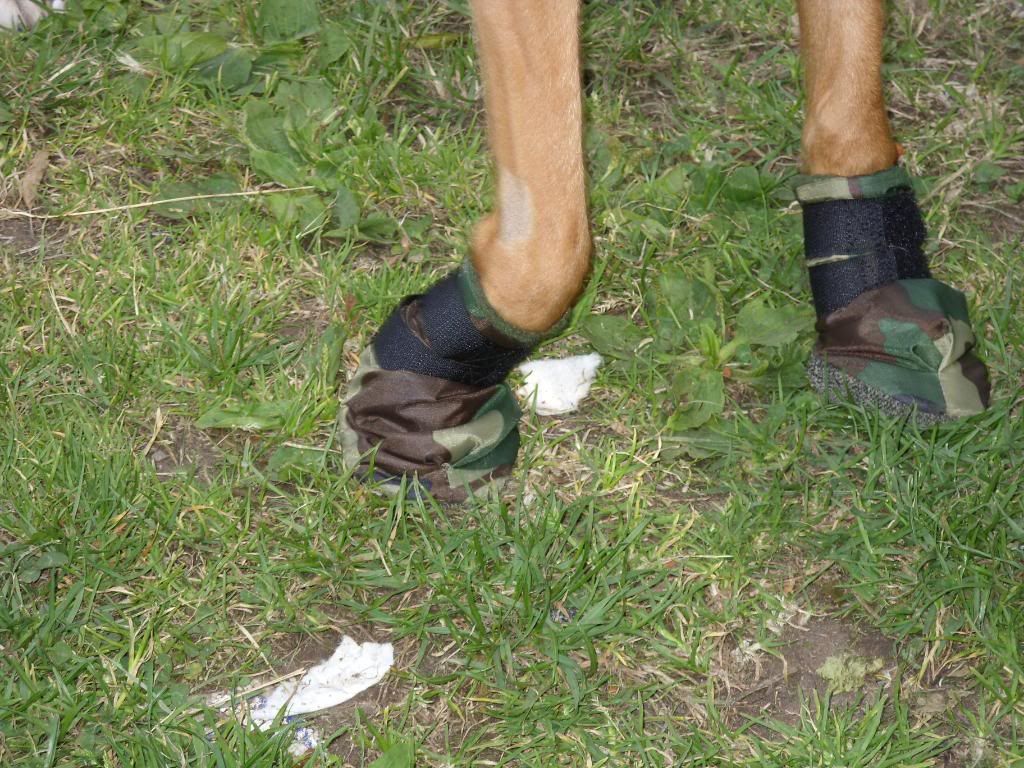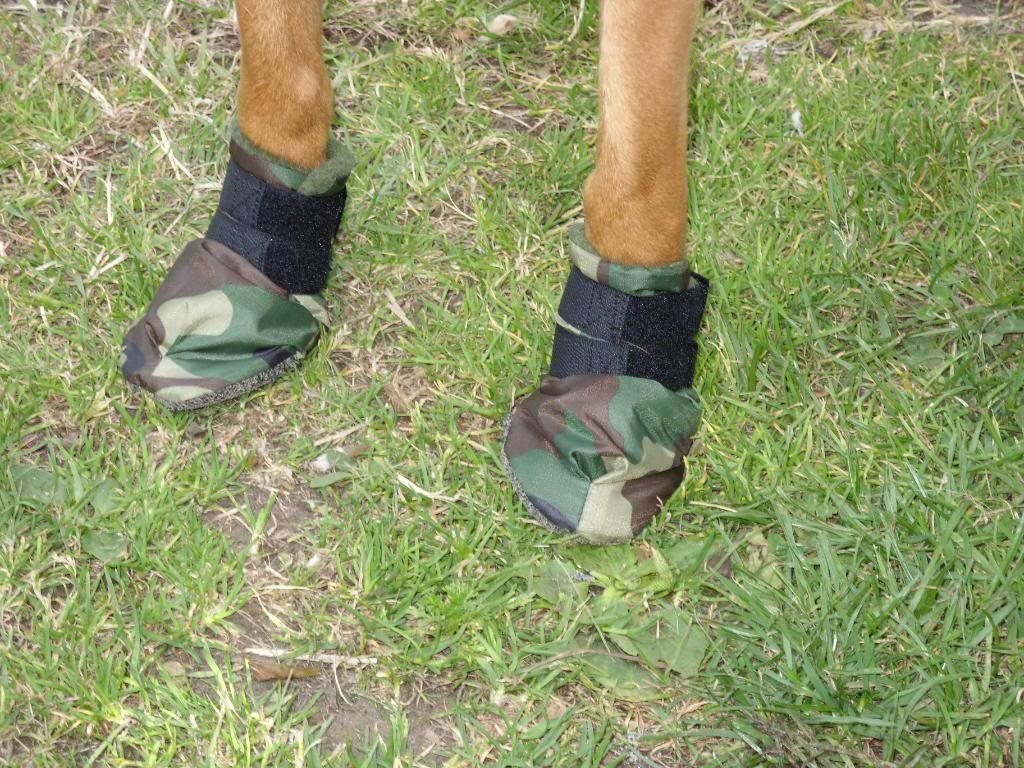 I know that it is unlikely that there will be a cure for Lucy and that it is likely that she will get worse.
When is the time to look at getting either wheels or a stroller, there are times that i have to carry Lucy.
Lucy is still quite mobile and can get around the house and garden in her own way.
When she has a really good day she can still run at speed but turning is a problem and she falls or rather rolls over. I tend to keep her on an extending lead except on the beach but i feel really bad doing this.
Does anyone recognise any of these symptoms, have looked on the web but haven't found anything that fits what Lucy has.
Any advice on how i can help Lucy will be much appreciated.
Sorry this is so long.